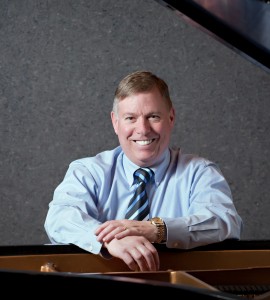 Randy Potter is a world renowned piano technician and the founder of the Randy Potter School of Piano Technology. For over 20 years, Randy has offered quality instruction through his complete correspondence home-study course for beginning and intermediate students in piano tuning, repairing, regulating, voicing, apprentice training and business practices.
Randy Potter was born into a musical family. His great-grandfather was an orchestra conductor in Minneapolis, Minnesota. His grandfather, who lived nearby and took an active interest in Randy's music education, was also an orchestra conductor, composer, and a violinist in the Portland Symphony (now the Oregon Symphony) for nearly 50 years. His father was a trumpet player, and after he finished his schooling was battalion bugler in the Army during World War II.
Randy began playing the accordion at age eight, the piano at 11, the organ at 14, the guitar at 15 the banjo at 20 and the fiddle at 46. While a music student at Seattle-Pacific University in Seattle, Washington, he started learning to play the banjo. The banjo was a gift from his grand-father who played it in the Pantages Vaudeville circuit in the '20s and '30s, before he wrote music scores for RKO Pictures. Randy's violin, which is 200 years old, was passed to him from his grandfather, who played it on the Vaudeville circuit and in the symphony. Randy graduated from SPU with a Bachelor's Degree in Biblical Literature and a Minor in Music, vocal and piano.
His literature studies and writing abilities landed him a job with Boeing Aerospace Corporation in Seattle, as a technical writer for the Minuteman Missile Program. There he wrote step-by-step plans for shop personnel to use in manufacturing and fabricating aerospace equipment and parts for the Minuteman Missile Program – an excellent precursor to writing this course.
Randy learned to tune, and started his piano business, while a post-graduate student at Western Conservative Baptist Seminary in Portland, Oregon. Like you, he began his career in piano tuning with a correspondence course. After several months of working on his own, Randy met Joe Garrett, a member of the Portland Chapter of PTG, and a competent technician and rebuilder. Randy worked with Mr. Garrett in a partial apprenticeship, through the passing of his Registered Piano Technician Exams, and later studied rebuilding with him.
Later, Randy had opportunities to attend factory technicians training programs at Baldwin, Kimball, Steinway and Yamaha, including Steinway's Factory Training Seminar, Tone Regulation Seminar, and Concerts and Artist Division training with Franz Mohr, Horowitz' technician for 34 years, and Yamaha's Disklavier Training Seminar. He has also attended PianoDisc's Service Seminar. Over the years, Randy has visited more than a dozen piano factories in the U.S., England, Denmark, Germany, Austria, The Czech Republic and Japan.
Most technicians today are not able to get into even one of these factory training programs; partly because the availability is so limited (some only accept a dozen or so technicians a year), and because others have been discontinued. However, Randy has integrated the things he learned at these factories, and from the factory technicians at seminars and in personal training, into the course.
Though he intended only to do piano work part-time when he began, by the time he graduated from Western Randy not only had a full-time clientele, but enough work to keep a second technician (whom he trained) working full-time as well. He was On-Call Concert Technician for the Portland Memorial Coliseum and frequently was called to tune for major groups such as Styx, Firefall, the Marshall Tucker band, the Doobie Brothers, Dan Fogelberg, KISS, Ronny Milsap and more.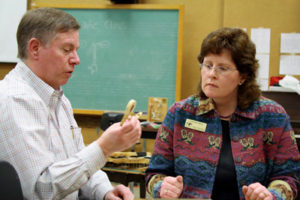 Randy trained several apprentices, one-on-one in a somewhat "traditional" apprentice training program. When one of his apprentices went out on his own, in the mid-1980's, Randy again questioned if there was not some better way to train technicians. Truly, one-on-one is not cost effective for either the student or the mentor. Most technicians, or shops, will not take a student technician unless he has had some prior training – but getting proper training is difficult. The only way would be a modern, up-to-date, complete course that was also affordable – but there was no such course available anywhere in the world. Thus the writing of this course.
Randy Potter is a Registered Piano Technician Member of the Piano Technicians Guild, and an Associate Member of the Pianoforte Tuners' Association (U.K.). He is a well-known conference instructor, and has taught at PTG conventions from Portland, Oregon to Portland, Maine, California to Virginia, Texas to Florida, British Columbia to Quebec, and in Europe, Cuba, Australia, New Zealand and Japan.